Happy Tuesday y'all!
Or, more like "Happy it's a holiday week, so I don't have to work a full week, y'all"!
Yeah, that's more like it.
Anyways, you're in for a real treat today!
My love,
Amber
, and I are hosting a new one-time link up tomorrow!
You know how everyone posts the normal, "I'm thankful for family, friends, jobs, etc"? Well, we are too. But this is your chance to share the OTHER things you're thankful for.
Like the free coffee at Starbucks. Or the bottle of wine hidden in the back of your kitchen cabinet. Or Gerard Butler's accent. You get the idea.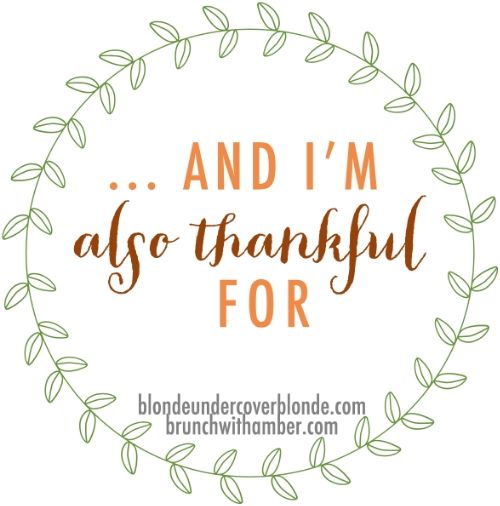 So be sure to come back tomorrow and join in the fun!