With Thanksgiving this week, I think we all take a minute to share what we're thankful for. I'll be sharing my "serious" thankful list on Houston Moms Blog later this week. So Amber and I thought now would be the perfect time to share my not so traditional list...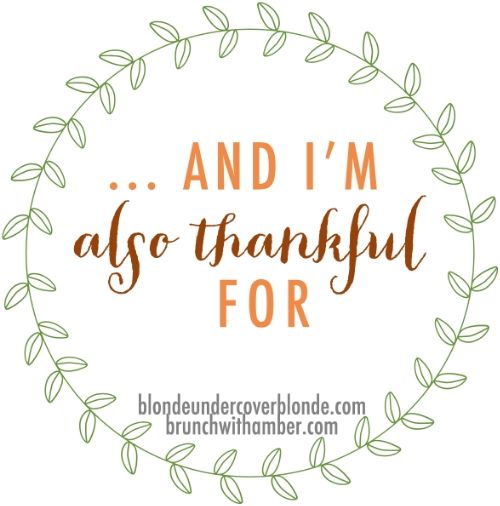 I'm thankful for... JJ Watt's muscles. I mean, seriously. Who cares if the Texans can't win? Show JJ on that screen and I'm a happy girl.
I'm thankful for... Redds Apple Ale. And sangria. And moscato. I think you get the drift.
I'm thankful for... disrespecting the turkey. Yep, you read that right. Our Christmas tree is up. This momma couldn't handle one more day without a little sparkle in my life.
I'm thankful for... our pediatrician, who STILL has not filed a restraining order on me. He must be a saint. I should call him tomorrow and discuss that.
I'm thankful for... Facebook friends who bring comedic relief in my life...in the "I'm not laughing with you, I'm laughing AT you" kind of way.
I'm thankful for... glitter. All over my floor. Because then the dog lays in it and he sparkles, then I suggest renaming him Edward Cullen, and my husband has a heart attack.
I'm thankful for... the location of our new home. It means we can walk to the local parade...and burn enough calories to pick up a pizza on the walk home.
What are you also thankful for?
{Link up below}