I am so excited to announce that we're doing it again...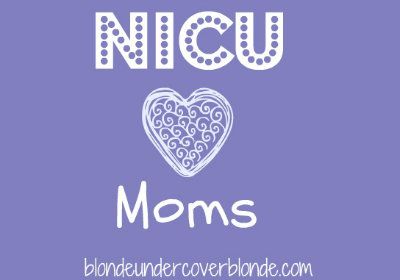 Last May, I hosted a NICU Moms link up. With Skeeter's birthday quickly approaching, it was suggested I host a follow up link party!
Here's the info:
The link up will take place Tuesday, March 19.
Here's some information to include:
A link to your original NICU mom post (if you linked up).
Links to any other NICU posts you've posted.
Pictures of your little one!
Any information on how they're doing.
I think it's so important for other (current) NICU moms to see our success stories and see how our babies came out happy and healthy. I know that's what really helped me during our NICU stay!
If you have any questions, leave a comment or shoot me an email! I'm looking forward to it!
Remember: Tuesday March 19!