Today's Book Club Friday!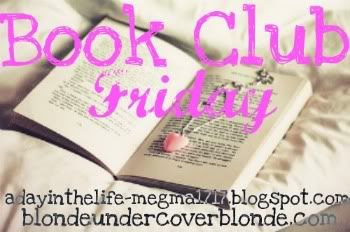 To link up, all you have to do is grab the button (above) and link up (below)!
You can write about any book you want.
This week I'm sharing...
Here's the synopsis:
From bestselling, Printz Award-winning author Libba Bray comes the story of a plane of beauty pageant contestants that crashes on a desert island.
Teen beauty queens. A Lost-like island. Mysteries and dangers. No access to emall. And the spirit of fierce, feral competition that lives underground in girls, a savage brutality that can only be revealed by a journey into the heart of non-exfoliated darkness. Oh, the horror, the horror! Only funnier. With evening gowns. And a body count.
-via
Alright, this is a first in BCF history...
I haven't finished my book.
I am exactly 53% of the way through it.
I'll say this:
The footnotes & inserts are HILARIOUS.
But I've been reading it forever.
I'll share an update next week.
What are you currently reading?