Today's Book Club Friday!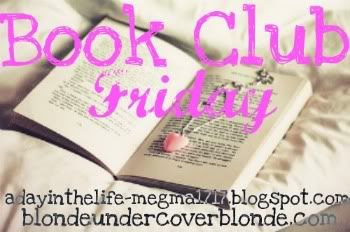 To link up, all you have to do is grab the button (above) and link up (below)!
You can write about any book you want.
This week I'm sharing...
Here's the synopsis:
Twenty-eight years ago a North Carolina governor's young, pregnant wife was kidnapped. Now her remains have been found and a man charged with her murder. Only one person -- CeeCee Wilkes -- can refute the charges against him. But CeeCee disappeared years ago . . .
So many of you linked up and gave rave reviews of this book that I just had to pick it up. And it was AMAZING. I read it in 24 hours. Seriously, read it now.
I give it 5 stars out of 5.