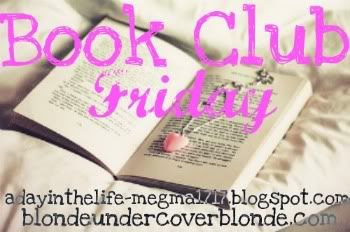 To link up, all you have to do is grab the button (above) and link up (below)!
You can write about any book you want.
This week I'm sharing...
You can read a really fun excerpt of the book
here
.
But here is the synopsis:
"Jane Harris, a successful cartoon creator, is to be the bridesmaid for her best friend Holly who is eloping to Italy with Mark. Cal Langdon, an overseas newspaper reporter, is to be Mark's best man. For Jane and Cal it is hate at first sight, although Holly and Mark are sure the two will like each other.

As they travel through Italy, the reader observes Jane and Cal's battle through email messages, blackberry text messages and Jane's travel diary. But as they have to struggle with Italian bureaucracy in order to get a marriage licence and keep the news of the elopement from their families and friends at home who keep sending messages wondering what is going on, Jane and Cal find that despite their differences, they are having a really good time together. To their growing horror, they each begin to realize they are falling in love."
-
L. Watson
It actually took me over a week to finish this book. Normally, I can knock one out in a couple nights. But I think this one took longer due to my busy schedule, so don't hold it against the book! This is a great summer read. The ending is predictable, but entertaining nonetheless.
The entire book is written from different points of view. For example, the characters are emailing, journaling, and texting the whole time- and that's how the story is told. But Meg Cabot definitely pulled off this style of writing well.
I would give it 3.5 stars out of 5.
What are you reading?
My Kindle giveaway ends TODAY at 11:59 a.m. CST.