I started Blonde...Undercover Blonde in January 2011. So I guess you could still call me a newbie if you want. I wanted a place to chronicle my life, because it all seemed to be going by so fast!

I write a lot about life, love, and furbabies. I'm extremely goofy, and you will rarely find a serious post here.

A little about me:
I host a weekly link up: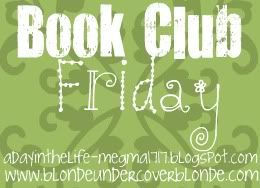 Some of my popular posts:
My Friday "Crisis"
Questionable search keywords that led to my blog:
"NakedBlond.com" (Seriously.) From this
post
.
There's no nudity, I promise.
"H-town hotties"
I'm obviously okay with this.
From this
post
.