We got a new button!!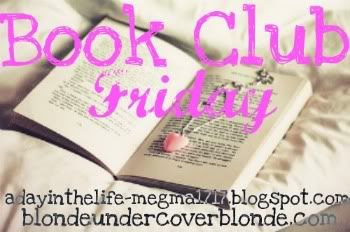 To link up, all you have to do is grab the button (above) and link up (below)!

You can write about any book you want.

This week I read...
I was so excited that the authors of this book sent me a not-yet-released copy of
The Light Bringer
to review! I was a little nervous, because this is obviously not my usual Chick Lit book. But I was happy to find this book very entertaining and it really drew me in.
Here is the synopsis:
When Police Sergeant Alan Crane is on duty, who he "Protects and Serves, reaches far beyond the world of the living . . .
Sixteen people will die on Police Officer Alan Crane's watch. But while tragic and untimely death is no stranger to the jaded ex-Marine, his new-found supernatural ability to lead these people to their spiritual fates sends him on a sensational and scary saga that will ultimately answer: Why these sixteen? What do they have in common? And why has Alan been chosen to bring them to the light? (via)
I actually read this book over Memorial Day Weekend and found the storyline intriguing & suspenseful. The writing is very smooth and it makes the characters very easy to picture. It is very difficult to accurately describe this book without giving away the fun parts, but I did enjoy it. I would also definitely recommend this book for those who have ever lost a loved one. It certainly paints an enjoyable picture of the afterlife and darkness vs light. I've often found myself thinking about the story and the book quite a bit since reading it.
_________________________________________________________
Also, if you're following me on Facebook, you've already seen the news...
I'm having a giveaway!
The awesome guys behind The Light Bringer are giving away...
*drumroll please*
A Kindle!!!
The giveaway will actually start this
Monday
.
So come back then.
And go ahead and
preorder
a copy of The Light Bringer.
Disclaimer: I received a free copy of the book in return for my honest, unbiased review. I received no additional compensation of any kind.