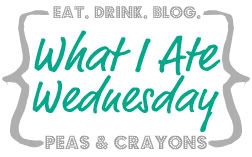 Breakfast
I started the day with my usual meal of Honey Nut Cheerios & Welch's Grape Juice.
It has to be Welch's or I won't drink it.
I ate a Spinach Lasagna roll and had a Coke Zero.
You should definitely check out the Spinach Lasagna Roll recipe
here
.
It's amazing. So tasty and only 225 calories!
Last night, the hubby and I drove into Houston (this never happens on a weekday) to buy our bedroom furniture! After that was done, we decided to grab dinner in town. We're wild, I know.
We stopped at Mama's Cafe on Westheimer, which just so happens to be the site of our very first date--almost 6 years ago! Geez, how time flies!
This drink combines two of my favorites--sangria and margarita!

I also ordered my usual grilled chicken salad, only to find out it has been upgraded!


How amazing does that look?