It's official!!!
We're doing a Book Club link-up.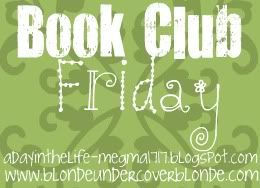 If you haven't already checked her out, you should.
Here's how this is going to work...
The first official link up will be a week from today- Friday, 5/13.
It will be a weekly link up. If you don't tear through books like us, no biggie. You can also post on books you read before the link up started.
You can read any book you want. So it's more of a book referral.
If you have any questions, let us know!