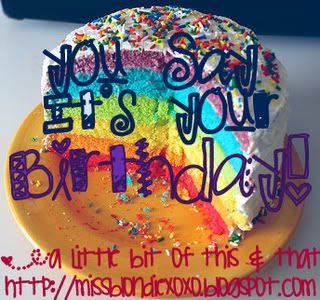 The lovely Michelle at
Miss Blondie XOXO
is hosting a birthday linkup! My birthday is in 12 days, so I figure what better time to join in?
Plus, it gives you plenty of time to go buy me gifts. Just kidding. But really...
Every year, on my birthday morning, my dad would put the Beatles on and we would all dance to it.
Celebs that share my birthday are...
So, back to the whole gift thing...If you need ideas, here's my birthstone:
I often celebrate a birthday week, instead of just a day.
Here are a few things I'd enjoy...
Astros Game