What are some recommendations for products you'll be using this spring as you're headed outdoors more?
Well, I'm about as white as a person could be, so my must- have for outdoor times is...
I am a stickler for sunscreen. And I only use bullfrog. Sure, it makes your skin a little greasy, but that's far better than burnt, no?
My other go- to is moisturizer with sunscreen in it.
Have you entered yet?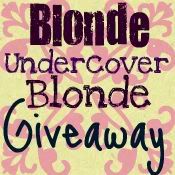 Tomorrow is the last day!